Next Level Racing GTUltimate V2 Racing Simulator Cockpit
Regular price
Sale price
$682.00
Unit price
per
Sale
Sold out
---
The GTUltimate V2 Racing simulator cockpit is used by pros, like Red Bull's Mad Mike, Pro Rally Driver Ricardo Costa Jnr., and GT Academy winner Matt Simmons. The seat is custom designed not an aftermarket seat like many other cockpits use. It is built to allow full comfort for multi hour races comes with a harness for complete immersion. It is also fully adjustable like all Next Level Racing cockpits and can be set up as left hand drive or right hand drive. It can be split into two halves for quick storage by undoing only two bolts.
All of this is not enough? It is compatible with Next Level Racing Motion Platform V3 making it the most cost effective way of building a motion simulator. Buy it now, upgrade in the future. The pros love it.
Ricardo Costa Jnr. – "The Gtultimate V2 Cockpit felt insane on the track..i will be using the GTultimate V2 to improve some of my skills "
Matt Simmons - "Very solid and seat is comfy (after the marathon SOO3 race win, I didn't even feel sore). The level of adjustability is ridiculous (in a good way)"
Darin Gangi, Inside Sim Racing  - "Would I recommend it? Absolutely, I think this is a great rig especially the fact that it's modular"
Compatible Next Level Racing Products
Compatible Thrustmaster® products:
Learn More
Next Level Racing® GTultimate V2 Simulator Cockpit – Not only perfect for your home but what professionals have used for serious racing including Red Bull Racing's® Mad Mike Whiddett, Professional Rally Driver Ricardo Costa Jnr., GTacademy® International Winner Matt Simmons & many more
Leading the way in design and functionality the Next Level Racing®Gtultimate V2 is a cockpit with numerous adjustments to suit users of all shapes and sizes. The custom designed race seat allows for even users of up to 150 kg / 330 lbs to race comfortably for multi hour races. The unique design allows the cockpit to be separated into two halves by undoing only 2 bolts and then both halves can fold down for easy storage or transport.
The cockpit is completely upgradeable and you can continue building to the ultimate racing or flight motion cockpit with the numerous Next Level Racing® accessories available.
Leading Features of The GTultimate V2
Completely adjustable wheel, gear shifter and pedal positions
Extras included such as seat slider, gear shifter holder, lumbar support cushion & 4 point racing harness
Patented design allows cockpit to separate into two halves and fold for easy storage
Rock Solid Cockpit weighing approx. 45 kg / 100 lbs
Built for extreme comfort with custom designed, reclining fiberglass race seat
Numerous accessories to build your ultimate cockpit include Motion Platform that bolts straight on
Compatible with all major wheel and pedals. Pre-drilled for Logitech, Thrustmaster and Fanatec wheels
Specifications
Supported Height - 120 -210 cm or 4ft - 6ft 9 inches
Supported Max Weight - 150 kg or 330 lbs
Product Dimensions  -L 125-150 x W55-70 x H 117 cm or L 49-59" x W 22-28" x H 46" inches
Product Weight - 45 kg or 99 lbs 
What's In The Box
Next Level Racing® GTultimate V2 frame and seat including seat slider
Next Level Racing® lumbar support cushion & four point racing harness
2 x gear shifter holders that vary in angle based on your preference
Velcro Ties for cable management
Screws to hard mount your wheel
Instructions for quick and easy assembly
Next Level Racing GTUltimate V2 Racing Simulator Cockpit
Next Level Racing GTUltimate V2 Racing Simulator Cockpit
Next Level Racing GTUltimate V2 Racing Simulator Cockpit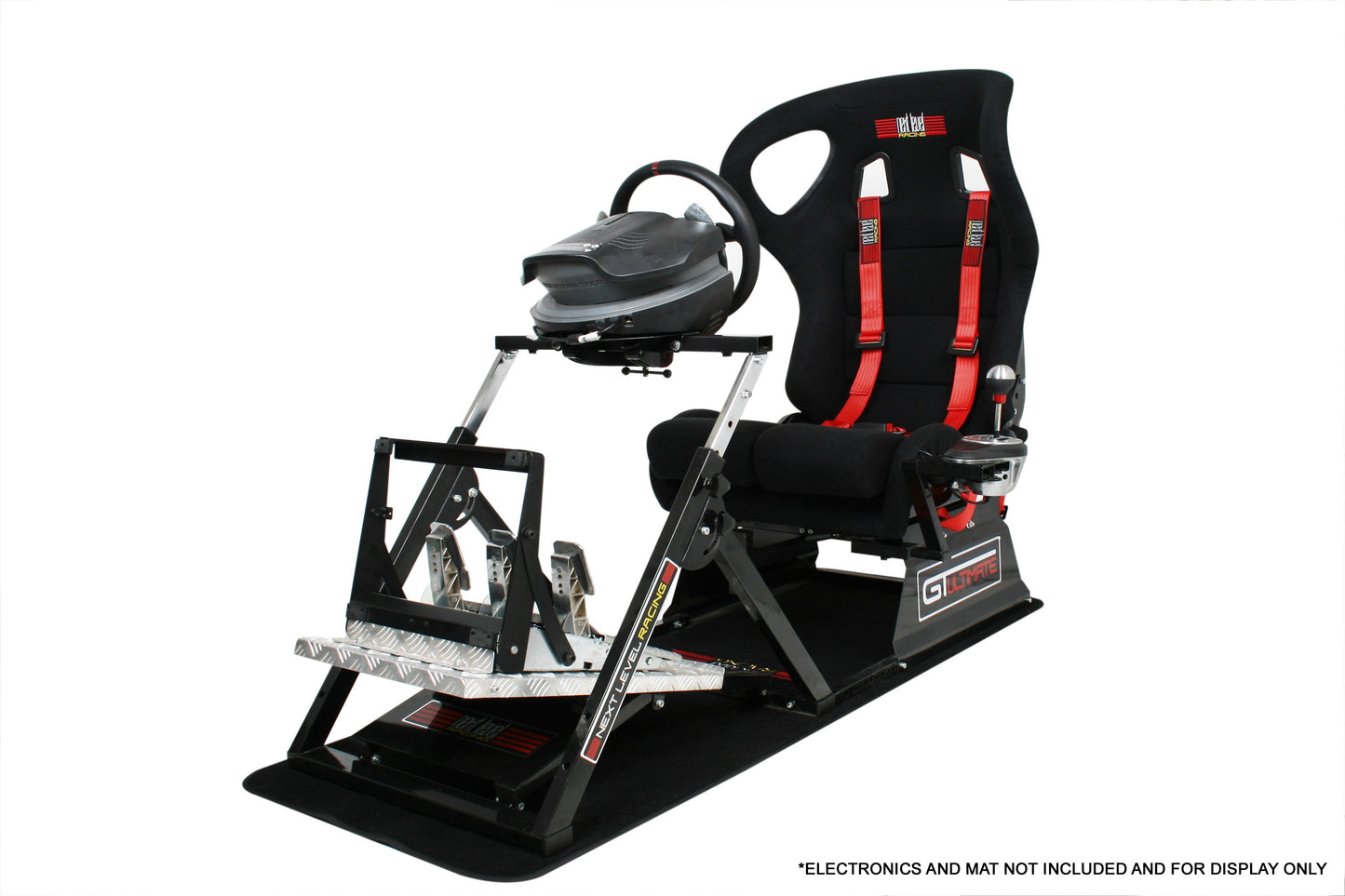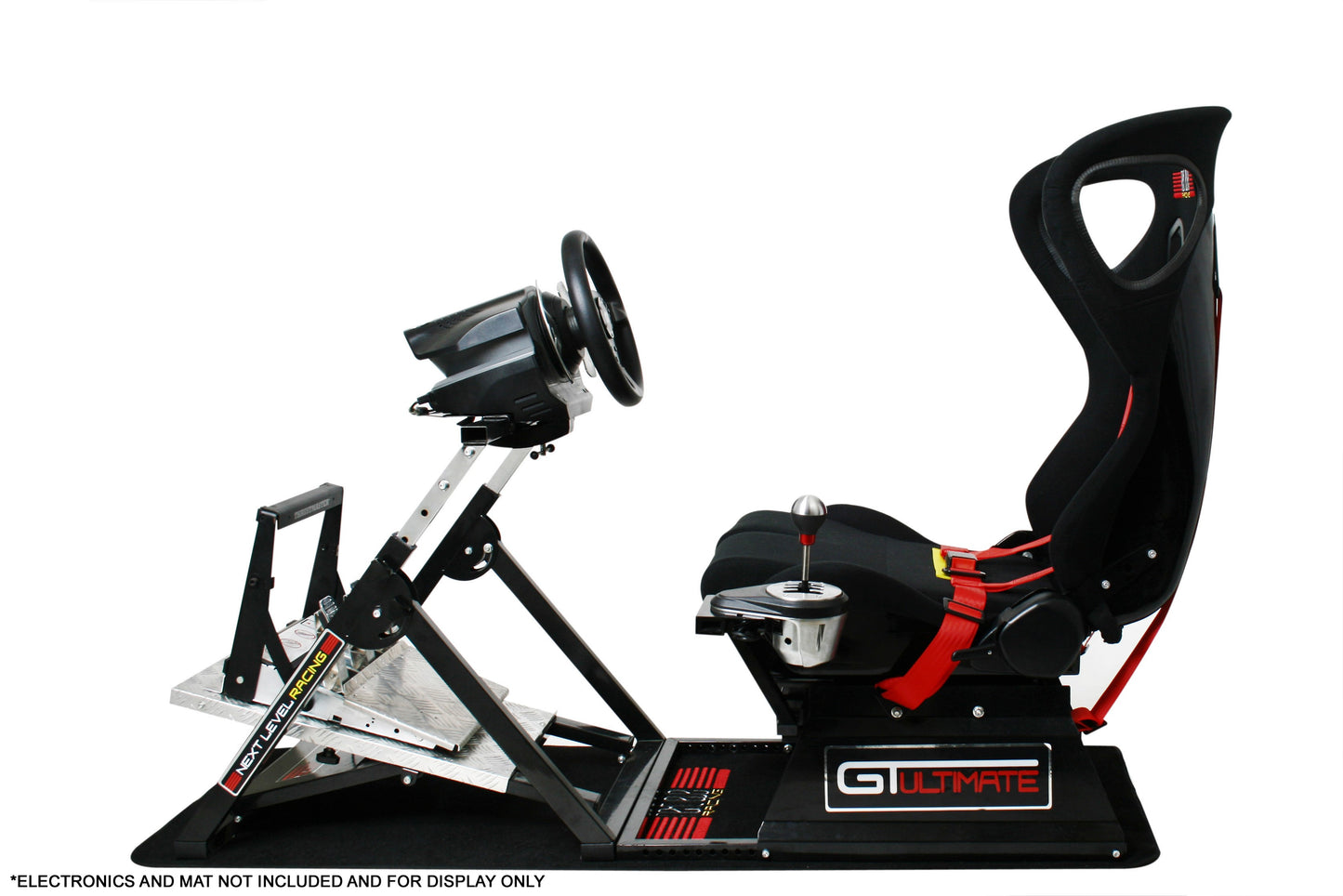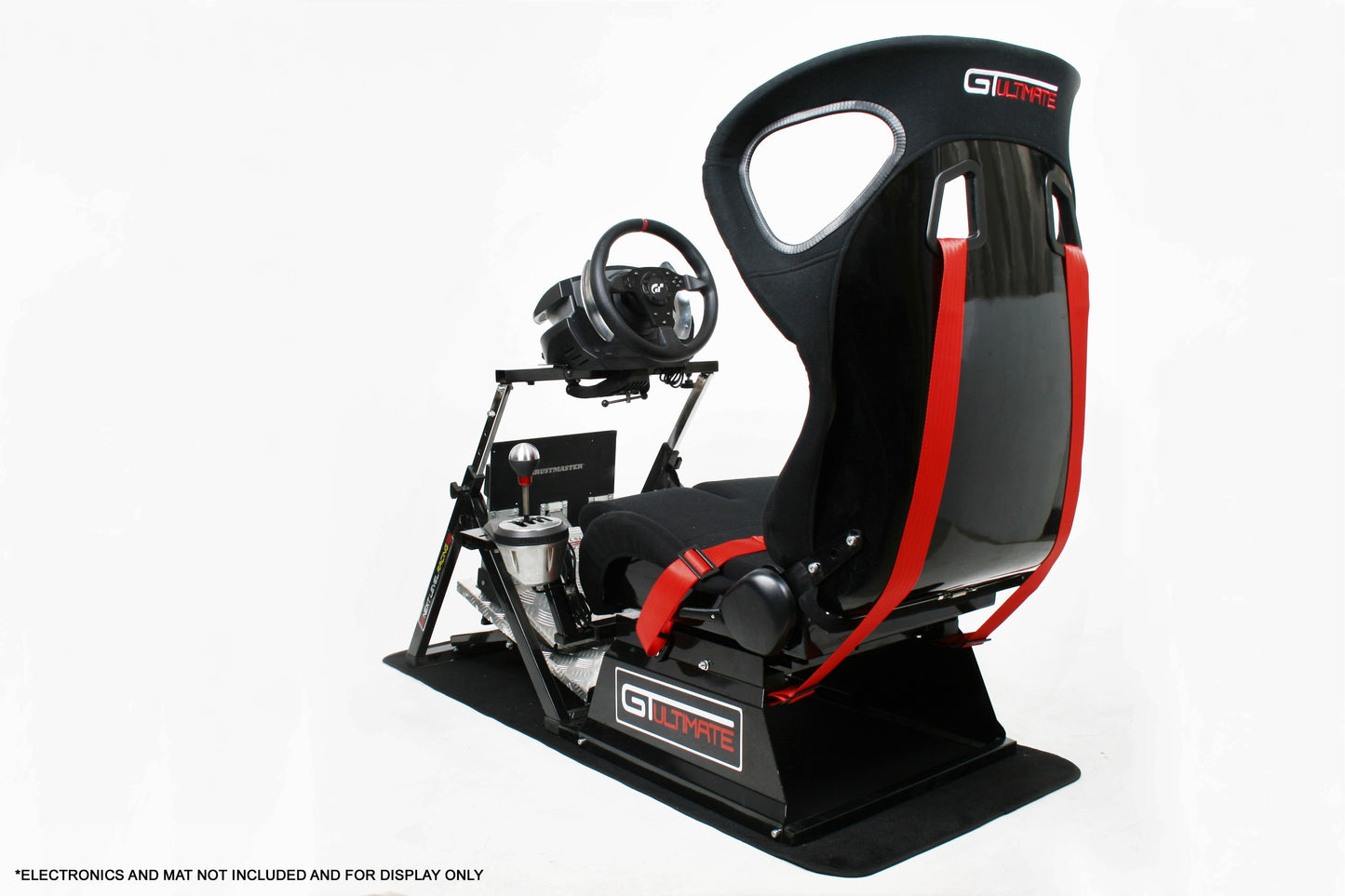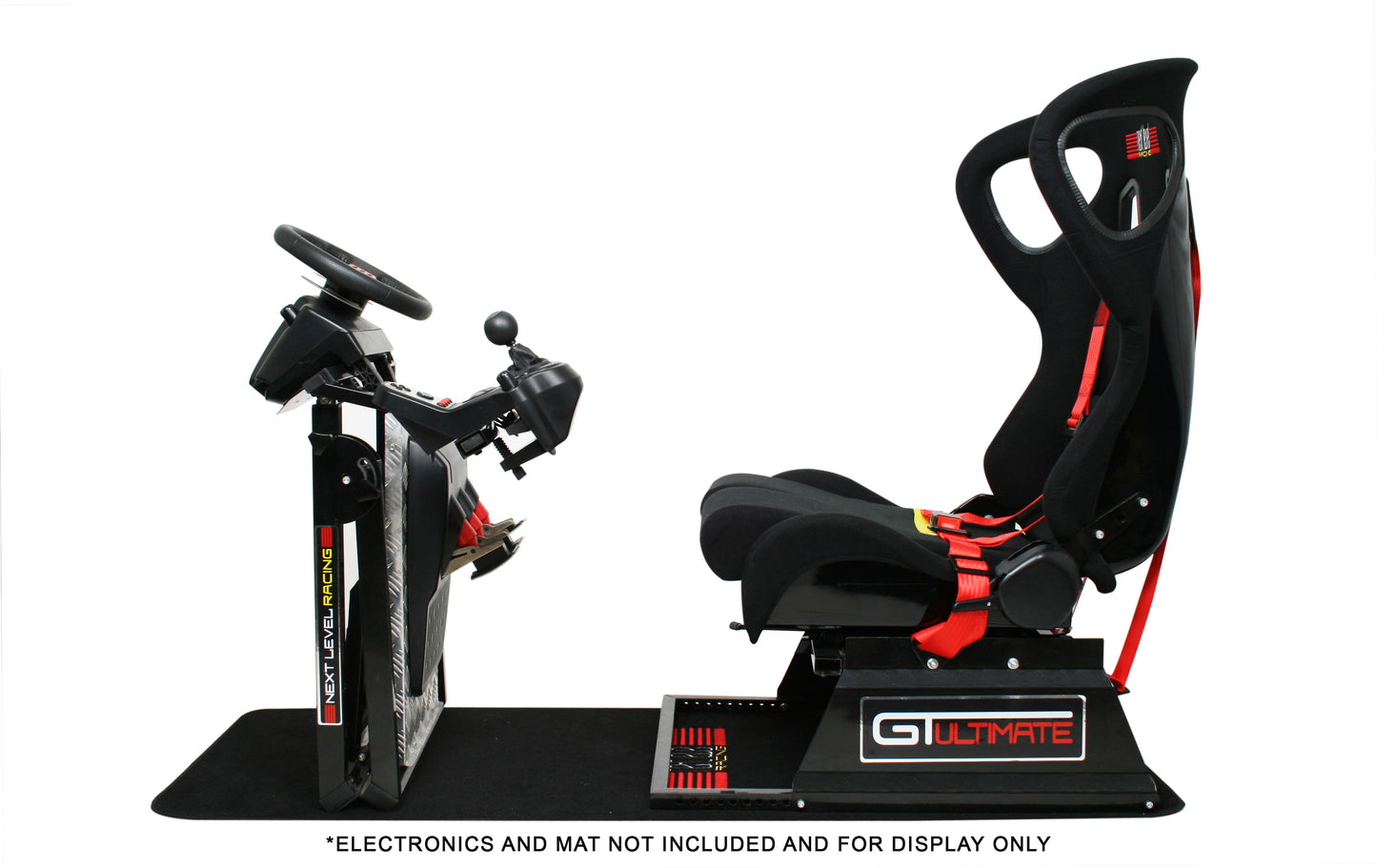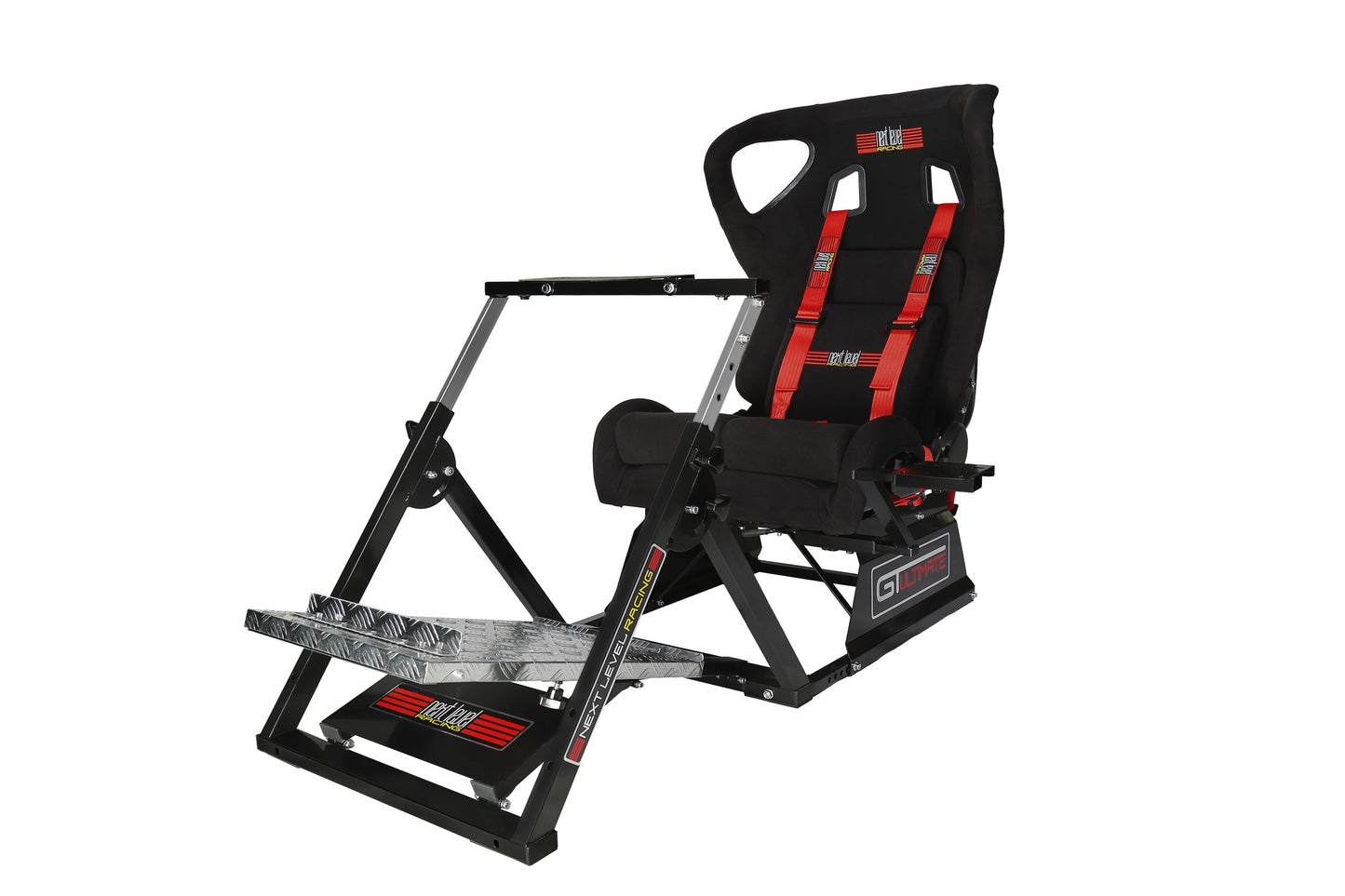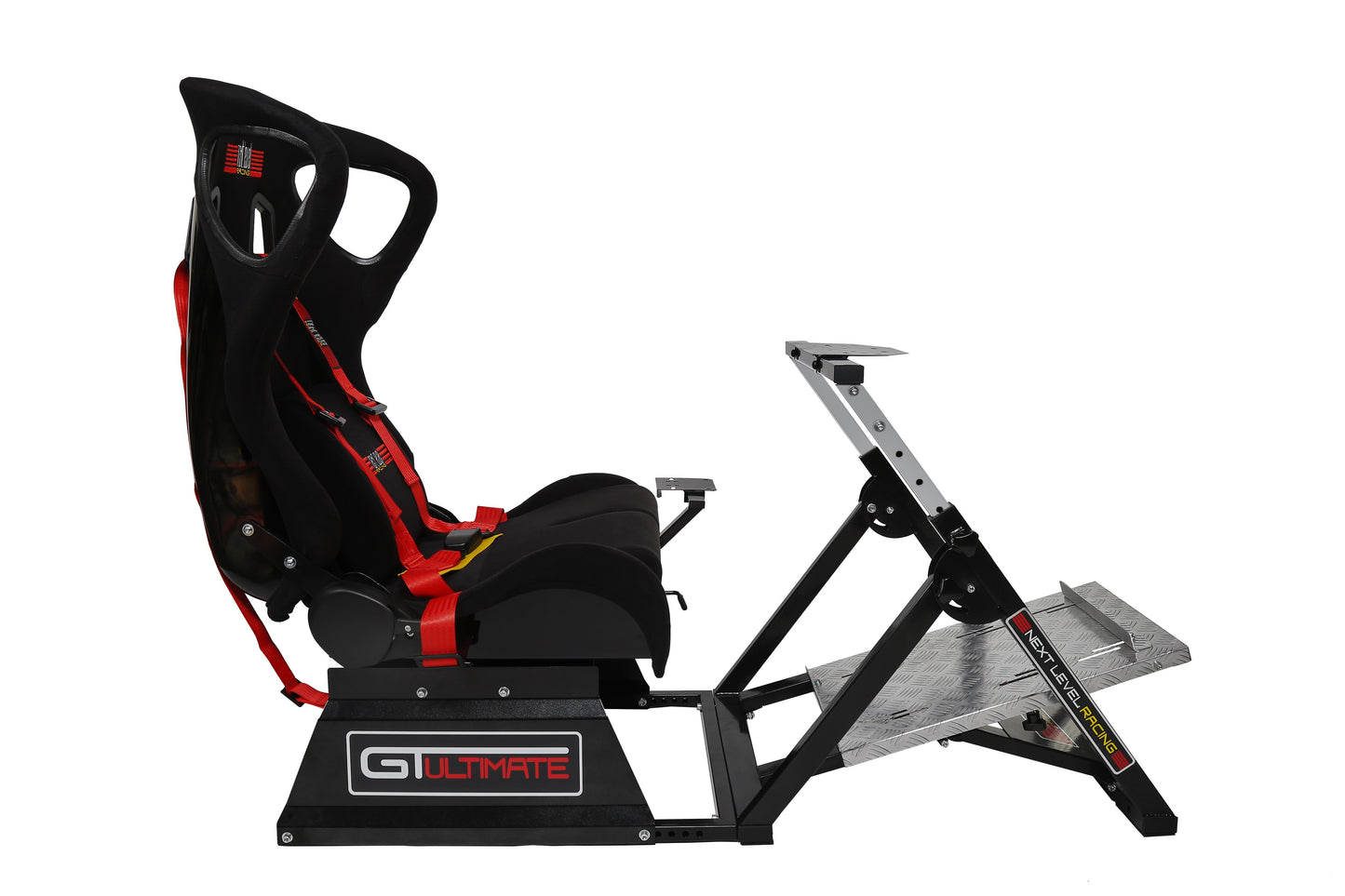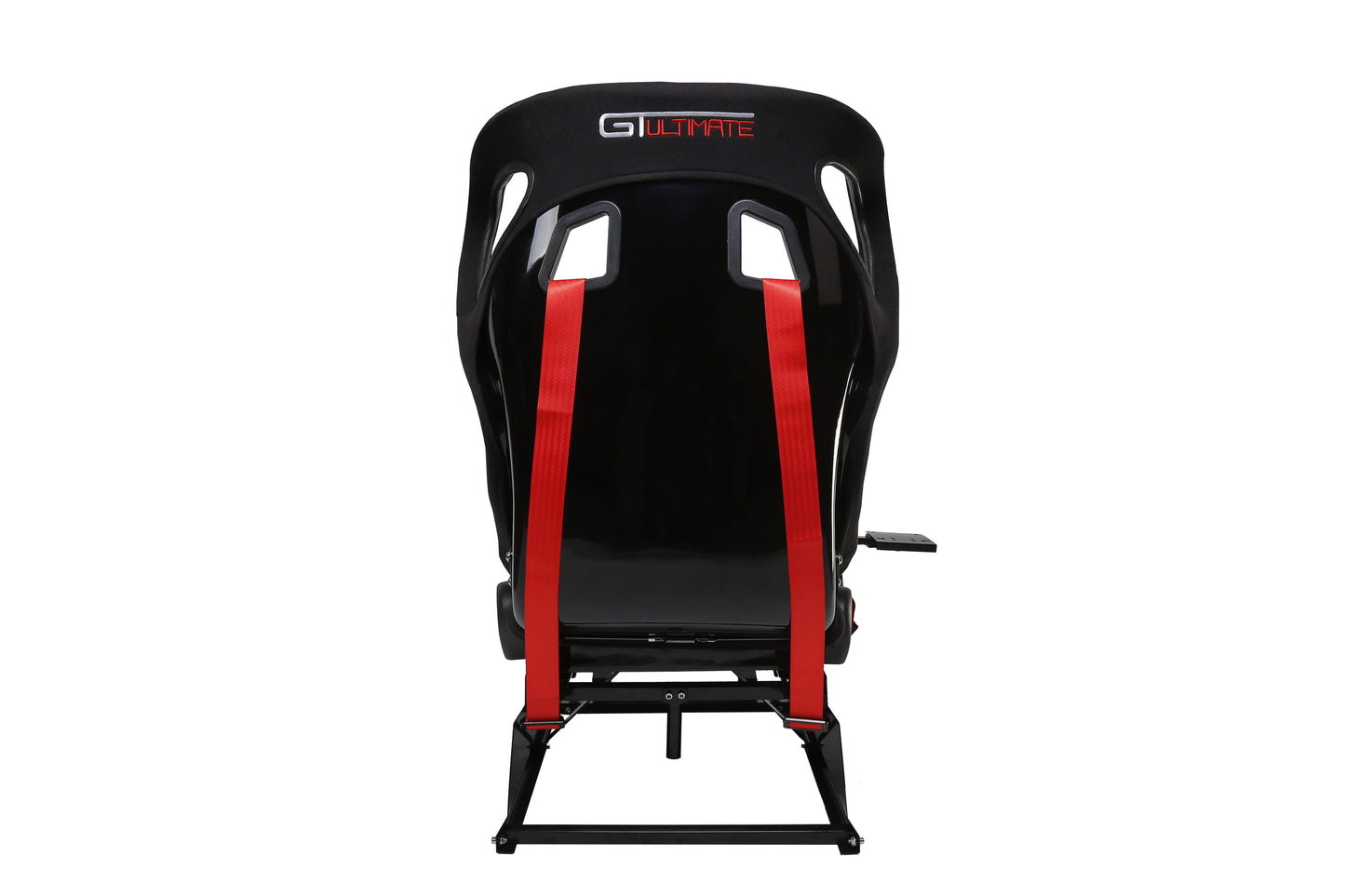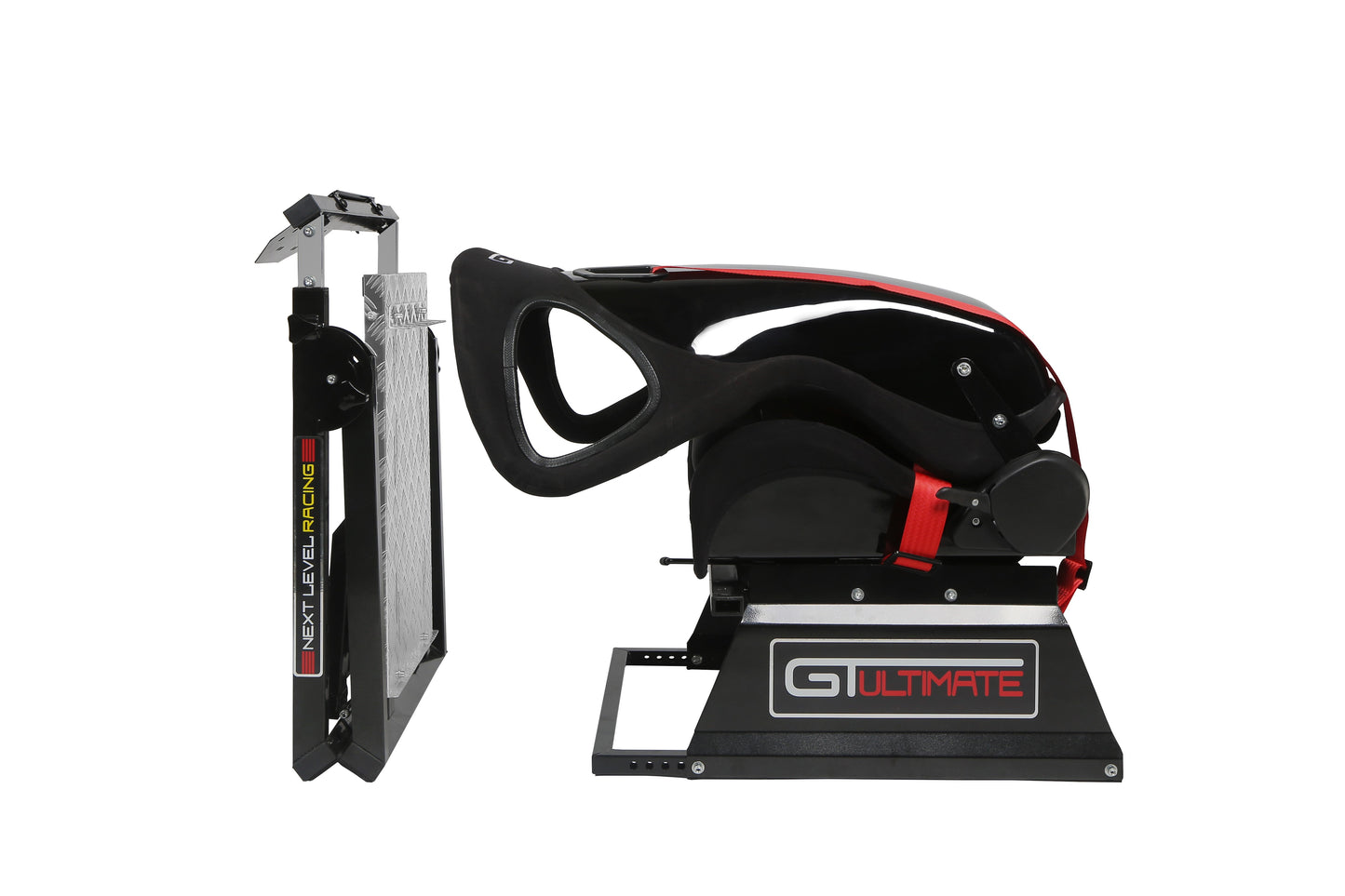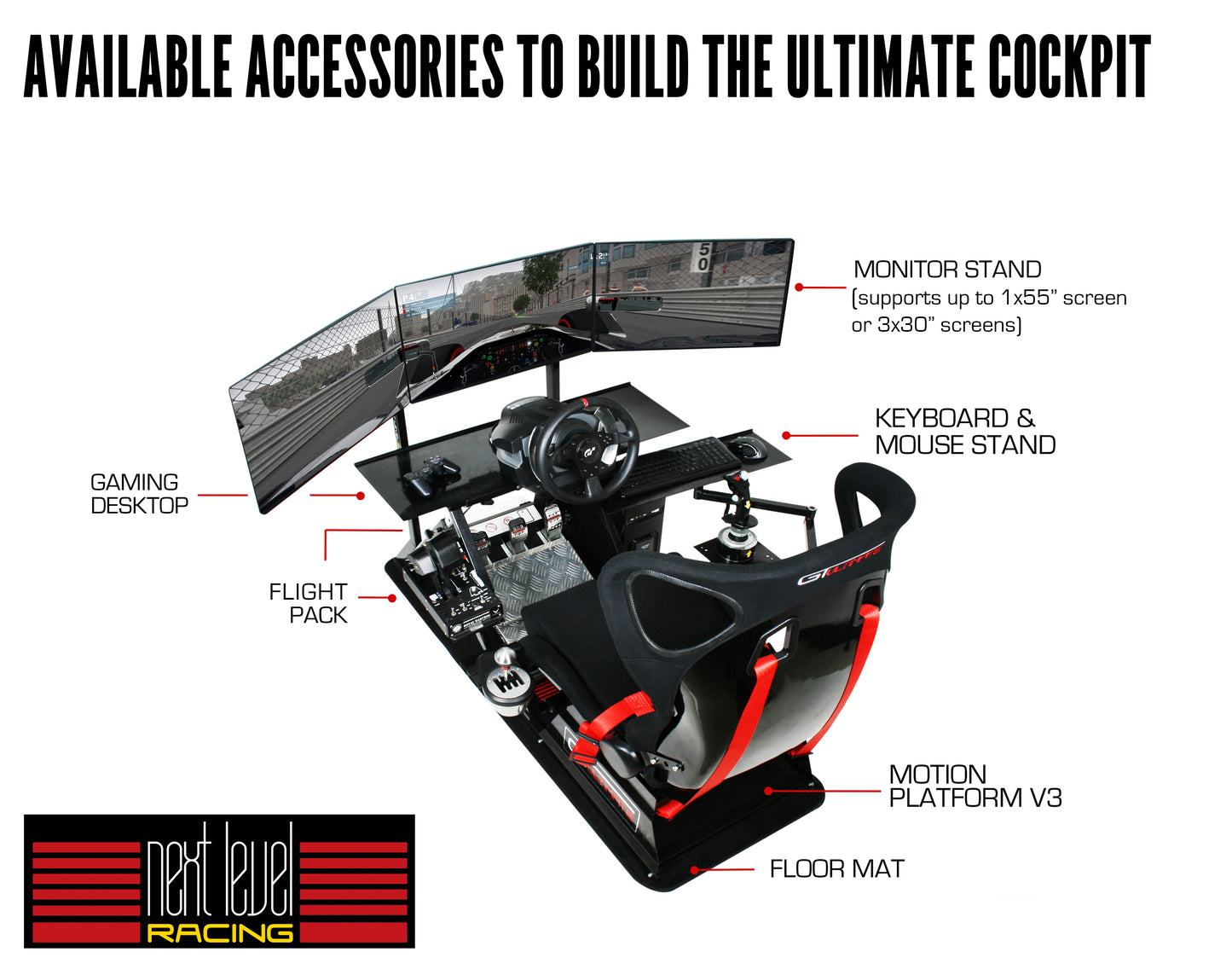 Next Level Racing GTUltimate V2 Racing Simulator Cockpit
Next Level Racing GTUltimate V2 Racing Simulator Cockpit
Next Level Racing GTUltimate V2 Racing Simulator Cockpit